Established in 2011, R&D Automotive Repair is conveniently located a few blocks south of Hwy 78 near the junction of Rancho Santa Fe Road and Grand Avenue. The address is 175 Navajo St., San Marcos, California (760.744.3300 )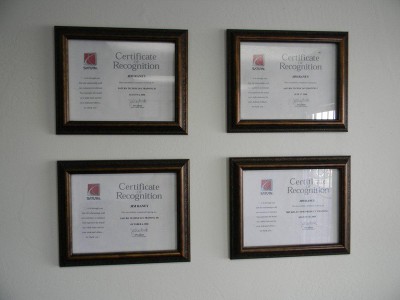 Mike Davis Co-Owner: I've been a ASE Certified Master Technician since 1983 and received a GM Master Certification in transmission repair in 1994. Although I provide excellent services on all makes and models, my specialty is GM products and transmission repair. My goal is to take care of any automotive issue you have in the most efficient way possible, so that both you and your care leave R&D with a big smile. I look forward to meeting you and assessing your automotive needs in the very near future."
Jim Raney Co-Owner: I have been in the Automotive repair field for 30 years. Certified ASE Master Technician, Saturn Certified Master technician,
California Unlimited Smog Inspection Technician. I have provided honest and reliable car and truck repairs to local Residents since 1980. My experience at Dealerships and Independent repair facilities is unparalleled . My goal is to provide Yourself, Friends, and Family with an opportunity
to receive the best repair and service, for your domestic or foreign car or truck available in North San Diego County !